Home Theater Installation Service
Plans to get a Home Theater System
If you're planning a new home theater installation, or want to upgrade an existing home theater system. You may want to consider hiring The Installation Experts, LLC for the job. Since we are professional home theater installers. While it's certainly possible to create a top-of-the-line DIY home theater system, there are distinct benefits to hiring a professional. You will almost certainly end up paying more than you would for materials alone in a DIY install. Although, in terms of convenience and overall job quality. It's likely the The Installation Experts can give you the home theater of your dreams, while avoiding any DIY nightmares.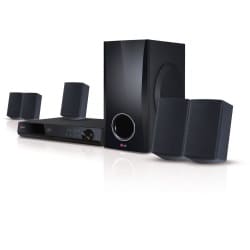 Home Theater Installation Pricing
As far as cost goes, a home theater Installation varies from as little as $150 and can exceed $800 are more. It just depends on what is being installed and how it's being connected to your homes TV. It could be a hard wired system, or it could be wireless. The popularity of Home Theater Systems (HTS) has taken off in recent years as prices have fallen. These days you don't have to take out a second mortgage to enjoy remarkable sound and video quality in the comfort of your own home.

Home Theater Simplicity
When we install your home theater system we'll make sure that operating your system is as simple as possible. Nothing is worse than a top notch home theater system, that no one knows how to operate!
Here are some other services we provide … TV Mounting, HD TV Antenna Installation, Smart Door Lock Installation, Video Doorbell Installation, and Smart Home Setup.

Reviews