Summary
Home Theater Room Installation Service
Add color to your system
Here is one of our more recent Home Theater Room Installation Service jobs. This is a medium sized job that we've completed several days ago. This job has a projector, a projector screen, 5.1 stereo speakers, and the stereo amplifier. There are a total of four Home theater chairs installed in this room. And it's completed with LED lighting along the baseboards. The LED lighting gives the room a certain ambience that is attractive and sexy.
Home Theater wires concealed in wall
This Home Theater System consist of recessed speakers. All of the speaker wires are concealed in the walls. All of the speaker wires in HDMI wires are all run into a closet where the receiver/amplifier is located. In addition, the Theater Chairs are powered so that you can get a massage while you're watching a movie.
Book your Home Theater Room Installation Service Today!
HD Video Projector
The Home Theater HD Video Projector that was installed at this location, is a high definition BenQ projector. Even more, this particular projector has a phenomenal picture! The quality is outstanding, and the projector is highly recommend and favored by The Installation Experts!
Home Theater Screen
The screen that was used on this job is a 100 inch screen grey screen. Even though the screen is grey, the picture quality is nice to say the least. The manufacturer of the screen is called dragonfly.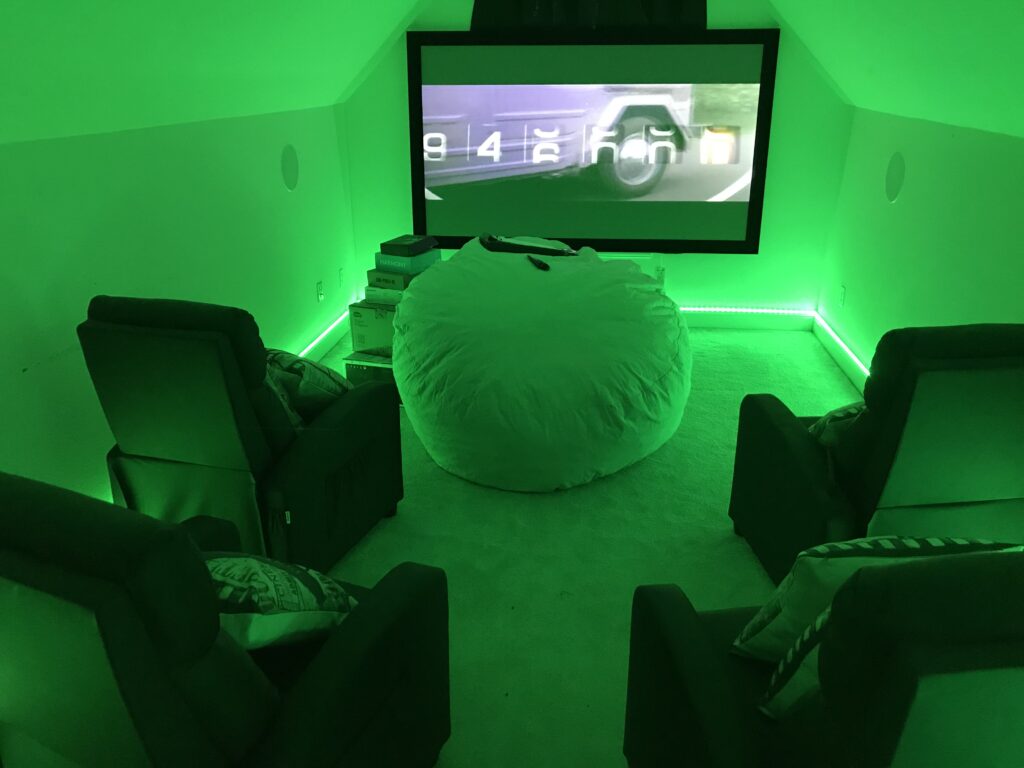 More

on Home Theater Installation Service
View us on instagram