Summary
TV Mounted over Fireplace Mantel
Here is another TV Mounting job. The TV mounted over fireplace, and the sound-bar is mounted to the wall, just below the TV. The size of this particular TV is 75″ inches! Wow, that is a big TV. As you can see there are no visible wires. The customer's cable box, and Apple TV, is mounted just behind the TV. Furthermore, if you were wondering, hiding the electronic equipment behind the TV, does not reduce the functionality of the remote controls. Instead, it enhances the entertainment space, beautifying the room and simplifying the functionality.
Book TV Mounting Service Today!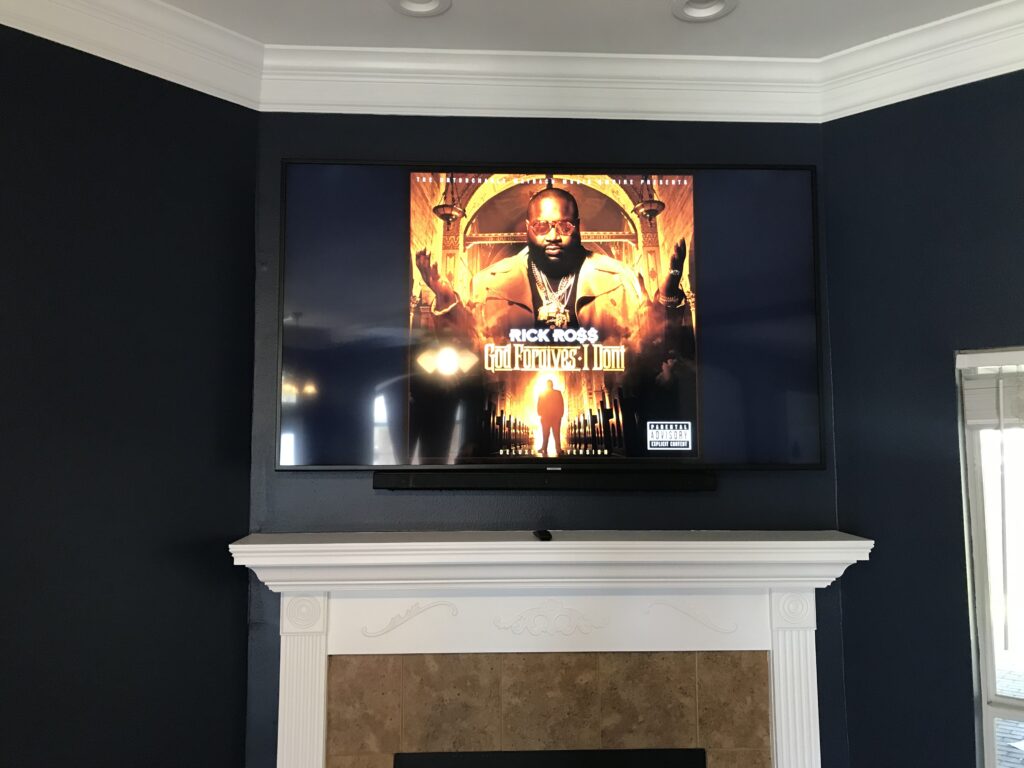 This job was an absolute joy to complete. The result is what you see in the picture above. If you have a similar TV mounting job that you would like to hang over a fireplace as a center piece, don't hesitate to contact us @ (985) 641-3757. We would gladly take on your project, and see it through to completion.
More on TV Wall Mounting Services
More pictures available on instagram.