Summary
Is your TV Home Decor?
TV's mounted on the wall, are a lot like Home Decor.
Is your TV Home Decor, by the Experts!.
Your TV can, and should, look just like a picture on the wall. Your TV should be the perfect size for the chosen wall. It should be the perfect height from the ceiling to the floor. Also, let's make sure to center your TV on the wall. But most importantly, all of your TV's wires should be hidden inside of the wall!
There was a time when you would have an entertainment console in your home. You could simply sit the TV on the console, and allow all of the wires to fall behind it. Not anymore, those things take up way too much space. Nowadays, you can put the TV up on the wall, and hide most of the components behind the TV. You can hide the cable box, stream box (i.e. Apple TV, Firestick, Roku, etc.), all behind the TV . . . No problem for a Professional TV Mounting Service.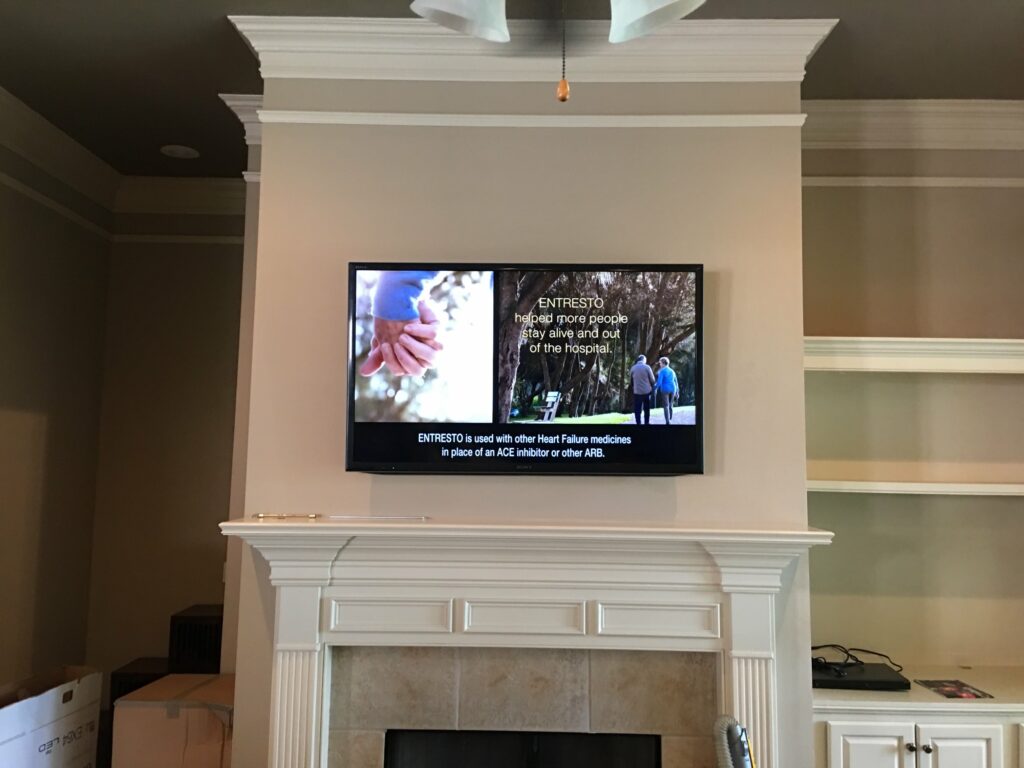 Those days are gone. No more huge TV consoles, thank goodness! You can't even give those things away! Everybody wants the sleek look, and design of a wall mounted TV. And, why not, it looks great when its done correctly! In addition to that, now you have more space in the room. Room for more stuff, or not!
Now that you're done, and your TV looks like a picture on the wall. Lets really make it look like a picture on the wall. You can add a USB drive, that displays all of your favorite pictures one by one, or just one favorite picture! You get the picture, your TV is now a picture on the wall.
Home Theater add-on
Professional TV wall Mounting Service, by the Experts!.
If you're a little more tech savvy, all of your components can be installed in a nearby closet. Totally concealed, and out of the way, then just run an HDMI cable from the closet to the TV and voila! You're on your way to a complete home theater TV System. All you need to do now is add some speakers and a 5.1 Stereo amplifier. Don't forget the remote sensor, this is for control all of your devices that are in the closet, while the door is still closed.
If this sounds like a job to big for you, well you can always contact the Experts here. Everything that you've read thus far, we can do that and more.